Service Details
His Homegoing Service will be celebrated in the Draeger-Langendorf Funeral Home on Saturday, June 19th at 11:00 a.m. with Pastor Joe Pipes officiating. Visitation will be in the funeral home from 9:00 a.m. until the time of the service.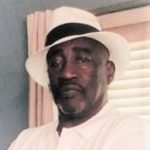 James B. Edwards Sr., 69, was called Home by his Lord and Savior, on June 7, 2021. He was born in Isola, Mississippi on May 14, 1952, the son of the late Floyd and Juanita (nee: Brown) Edwards.
James had been employed by Bob's Upholstery Shop, in Cudahy until his retirement. On July 22, 1995, in Zion, Illinois he was united in marriage to Sheila Ann Wright. James attended Greater St. Luke's Missionary Baptist Church. He enjoyed fishing and doing anything where he could work with his hands.
Surviving are his loving wife, Sheila; his children, James Edwards Jr., Carla Hughes, both Chicago, IL, Jamie Edwards, of Zion, IL, Contrell Edwards, of Pleasant Prairie, WI, and Juanita (JeVon) Shealey, of Jacksonville, FL; Sheila's children, Damone Wright, Dontae Wright, Deshawn (Michelle) Wright, all of Racine, and Shyla (Simone) Cabell, of Greenville, NC; numerous grandchildren and great grandchildren, brothers and sisters, Billy Watson, of Rockford, IL, Walker (Paula) Watson, of Milwaukee, Benita Bowers, Maxine Bowers, both of Racine; Lisa Bowers, Nellie (Marcus) Gardner, all of Zion, IL, Tyrone Watson, also in IL, Carol Newell, Jeanette Stephen, both of Thornton. IL, Renee (Warren) Richards,  of Flossmoor, IL, and Yvonne Rogers, of Country Club Hills, IL. Numerous nieces, nephews, other relatives, and friends also survive him. In addition to his parents, James was also preceded in death by his stepfather, Stylon Bowers; two brothers, Howard Bowers and Roger Watson, and his niece, Latoya Watson.